Welcome to the website of the York River Stewardship Committee, which was formed in 2023 and includes appointees from Eliot, Kittery, South Berwick, and York. The committee is tasked with implementing the York River Watershed Stewardship Plan and the national Partnership Wild and Scenic River designation
for York River. 

Please note: the Stewardship Committee inherited this website from the York River Study Committee, which created and administered the site from 2016 to mid-2023. Expect a redesign of this site in 2024. For now, Stewardship Committee information is contained on this home page, and the Stewardship Committee's meeting agendas and minutes are posted on the Documents & Notes page of the site. Content on the rest of the site was developed prior to river designation and formation of the Stewardship Committee.
Contact the York River Stewardship Committee: Email Jennifer Hunter (coordinator)
York River Stewardship Committee monthly meeting: Thursday, December 21, 2023 at 5:30 p.m. Location TBD soon. Contact Jennifer Hunter for more information.
WHAT'S NEW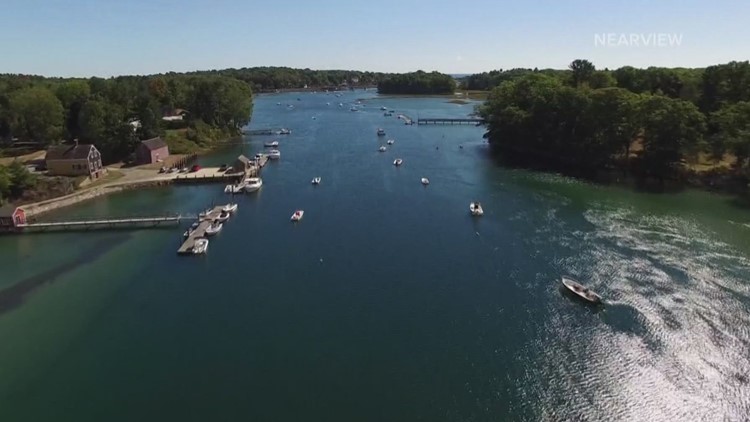 News Center Maine's '207' feature on York River
Coordinator hired: The Stewardship Committee selected Jennifer Hunter as its York River Watershed Program Coordinator. She started in mid-October. READ MORE
River Designation celebrated: On June 1, Congresswoman Pingree joined the York River Study Committee, York River watershed community members, National Park Service
representatives, Friends of the York River, town officials, and others to celebrate designation of the York River into the national Wild and Scenic Rivers Program. Representatives for Senator King and Senator Collins joined the Congresswoman in making remarks at the celebratory event. READ THE PRESS RELEASE
Stewardship Committee appointed
: As of mid-May, all four watershed towns have appointed members to the York River Stewardship Committee. See the list of town-appointed
Stewardship Committee members and officers
. 
Designation accomplished! (December 2022)
: Congress authorized designation of York River into the National Wild and Scenic Rivers System on December 23, 2022. The designation authorization was included in the omnibus government spending bill that was passed by Congress and signed by President Biden on December 29, 2022
(Public Law No. 117-328)
.
READ THE PRESS RELEASE
Information about York River & Partnership Wild and Scenic River designation:
| | | |
| --- | --- | --- |
| Towns that are part of the 33 square mile York River watershed | Dams (or remnants of past dams) in the watershed, including historic dams originally built to harness the river's power for saw and grist mills | Species of fish found in tidal habitats during a 2001 study of the York River |
| Miles of streams and rivers in the York River watershed | Acres of salt marsh in the York River estuary that capture and store carbon and provide valuable habitat for many species | The year the first dam was built in the watershed |
Save
Save
Save
Save
Save